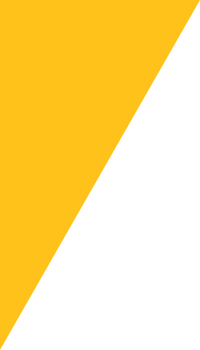 Frequently Asked
Questions
How do I know if I qualify for assistance from the NM Workforce Connection?
You qualify if…
you live in Bernalillo, Sandoval, Torrance or Valencia county (if you live in another county, we will connect you to your local New Mexico Workforce Connection center).
you are unemployed, underemployed, a youth or young adult (ages 14-24), a Veteran, the spouse of a Veteran or are an individual with disabilities
What are the age limits for getting assistance from the New Mexico Workforce Connection?
We serve everyone from 14 years of age and older.
What do your services cost?
There is no fee for our services.
What type of services do you offer?
Simply put, we directly and indirectly help you prepare for, search for, and secure employment and a career path. Our services include skills assessment, skills training, resume' writing, tuition assistance, and much more.
Do I need to come to one of your centers to receive help?
What benefit is there to going to one of your centers?
When you come to one of our centers, you'll have access to computers, other office equipment, and staff to assist you.
What should I bring with me to my first visit?
How can I learn about job fairs?
We publish job fair information on our website and post it to our social media. We encourage you to check frequently.
What if I don't have any skills?
First, everyone has skills, and we'll help you identify them. Secondly, depending on your interests and other factors, we can help get you on a skills training path, which is a good first step in your job search.
Do I need a high school or college diploma to get a good job?
There are many jobs that do not require a high school or college diploma, particularly in the service and trade industries.
What if I can't afford training or further education?
We'll help you identify your skills and suitability for various types of careers and jobs and help you determine if you qualify for tuition assistance.
How can I get a job when I have a child to take care of and don't own a car?
We have many partners who can help with your personal needs, including food, clothing, childcare, transportation and much more so that you can focus your attention on getting the job you need.
What if I've never worked before? Can I still receive assistance from the New Mexico Workforce Connection?
Yes. It doesn't matter if you've worked before. What does matter is that you are interested in finding a job, and we are here to help.
I'm working now, but would like to consider a job in health or technology. Can the New Mexico Workforce Connection help?
Yes. We'll help identify a suitable career field for you based on your current skills, the education and training you have and will need, what your interests are and other factors. We'll also help you explore funding, scholarships, internships and other resources that might be helpful in successfully guiding you on a career path.
How much time will you spend helping me find a job?
There is no start and finish time.  Together with you, we'll keep our eye on the finish line, which is successfully helping you achieve your dream of getting the education, training and job opportunities that will make a difference in your life.