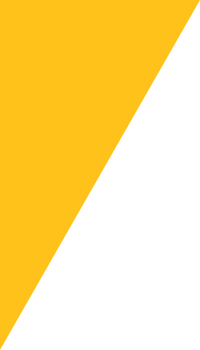 WIOA Adult & Dislocated Worker Program


NOTICE: If you are an adult who has lost your job due to the pandemic, you qualify as a dislocated worker.
What does the WIOA Program offer you?
If you are an eligible adult or dislocated worker, the WIOA Adult and Dislocated Worker Program provides supportive and training services, including:
earn-while-learn training opportunities
on-the-job training
no-cost tuition assistance for approved classroom training
programs that support career goals
work readiness skills
How do you know if you qualify?
You qualify if you are an adult who is:
18 years of age or older
in need of workforce services, training or retraining to secure unsubsidized employment
You qualify if you are an adult disclocated worker who has:
lost your job and are unemployed through no fault of your own or….
received a layoff notice and are unlikely to return to your previous occupation or industry
IMPORTANT NOTE: If you are eligible for WIOA, you can attend school or training while receiving Unemployment Insurance (UI) benefits.
What opportunities are available to you through the WIOA program?
Regardless of whether you are currently on or have exhausted your Unemployment Insurance (UI) benefits, we encourage you to explore your options, including considering what a career change might mean for you.
We can help you (1) research labor market information, (2) complete a career assessment and (3) find training opportunities to get you started on your career path.
Below is a list of short-term training options with ZERO to MINIMAL OUT-OF-POCKET EXPENSE available to you:
Note: All training timelines below are estimates.
Transportation
Commercial Truck Driving – 4 weeks
Healthcare
Dental Assistant, Orthodontic Assistant – 13 weeks
Certified Nursing Assistant – 4 – 16 Weeks
Medical Office Administration – 4 Weeks
Emergency Medical Technician (EMT) Basic – 16 weeks
Certified Phlebotomy Technician – 16 weeks
Information Technology
Security IT Associate – 5 Weeks
Networking and Linux – 16 Weeks
PC Operating Systems and Repair – 16 Weeks
Deep Dive Fullstack – 10 Weeks
Deep Dive Digital Media – 12 Weeks
Deep Dive Java + Android – 12 Weeks
Comp TIA – A+, Network + or Security + – 8 Weeks each
Cultivating Coders Boot Camp – 12 Weeks
DigiEquity IT Camp – 8 Weeks
General
Fast Track Business Admin – 4 Semesters, Evenings
Paralegal Certificate – 8 Weeks
Note:
Other training programs available under WIOA may be longer in length and cost more than the WIOA program will cover. With federal financial aid, you may be able to receive additional assistance.
How do I get started?
Getting started is easy. Connect with us today!
Call: 505.843.1907
Email: WIOA@wccnm.org
How do you know if this program will work for you?
One of the best ways to recognize the program's benefits is through success stories of others just like you.
Success stories coming soon!
Are you interested in learning about the benefits of partnering with the WIOA Adult & Dislocated Worker program?
We invite you to connect with us today!
Call: 505.843.1907
Email: WIOA@wccnm.org