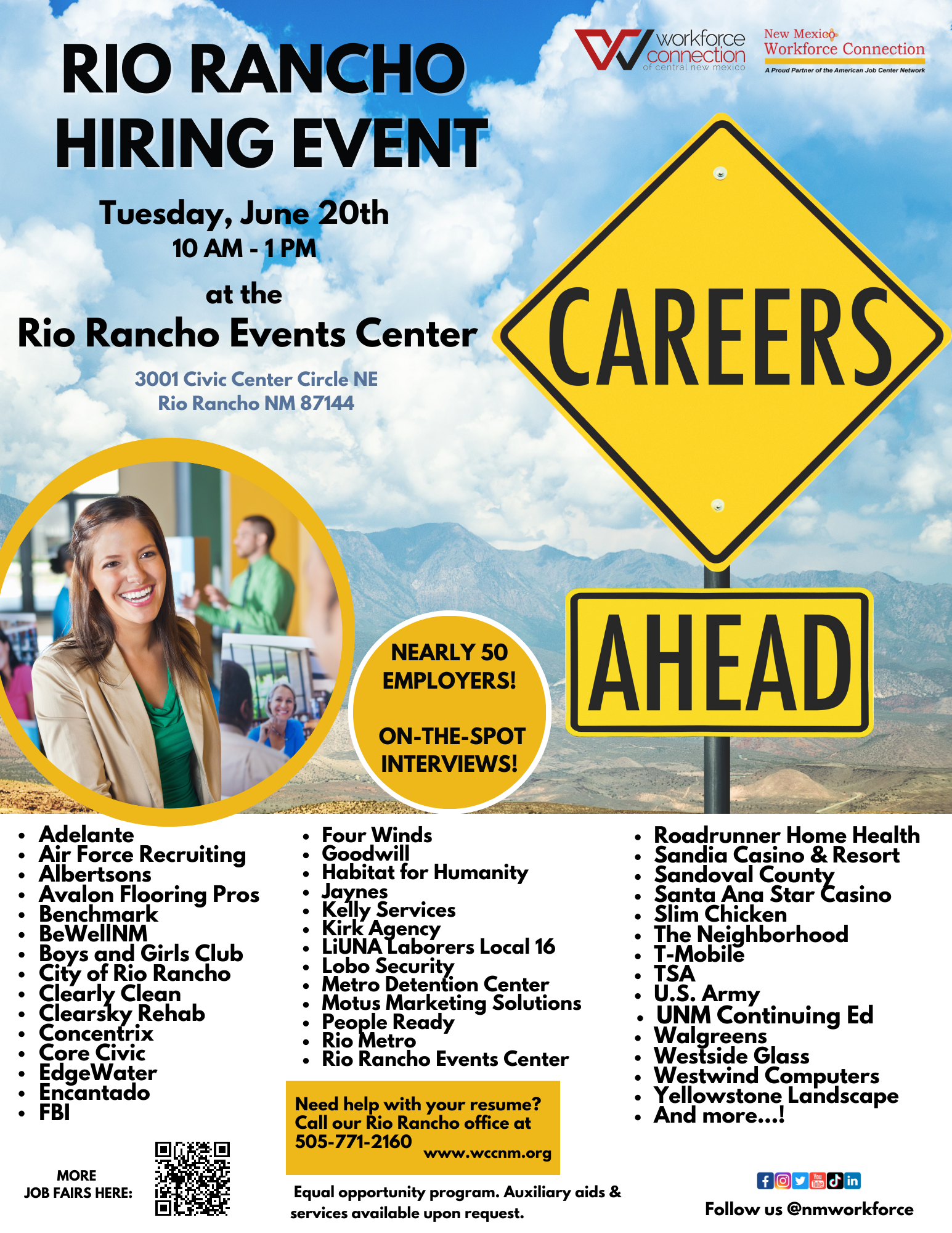 Rio Rancho Hiring Event
Tuesday, June 20th at Rio Rancho Events Center from 10 AM to 1 PM.  Get your resume on the table and meet with nearly 50 Sandoval County employers all hiring now in a range of fields!  Check out all the open positions in:
Tech, Healthcare, Customer Service, Engineering, Hospitality, Entry-Level, Senior-Level, Mid-Level, Part-time and Full-time positions.
Call the Rio Rancho NM Workforce Connection office at 505-771-2160 for more information or a full list of employers and open positions.