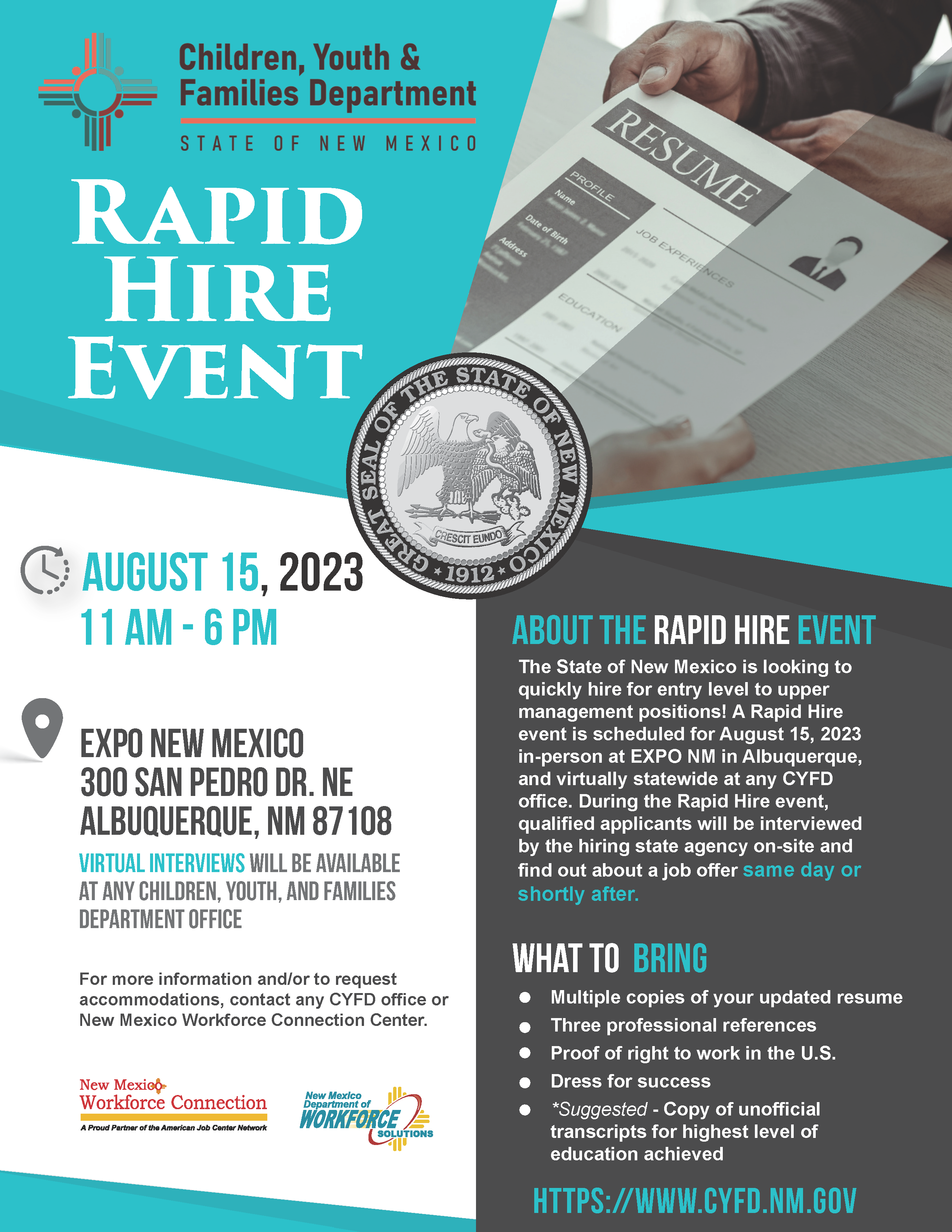 Date
Aug 15 2023
Expired!
Rapid Hiring Event
The State of New Mexico is looking to quickly hire for entry level to upper
management positions! A Rapid Hire event is scheduled for August 15, 2023
in-person at EXPO NM in Albuquerque, and virtually statewide at any CYFD
office. During the Rapid Hire event, qualified applicants will be interviewed
by the hiring state agency on-site and find out about a job offer same day or
shortly after.
Make sure to bring:
Multiple copies of your updated resume
Three professional references
Proof of right to work in the U.S.
Dress for success
*Suggested – Copy of unofficial transcripts for highest level of education achieved