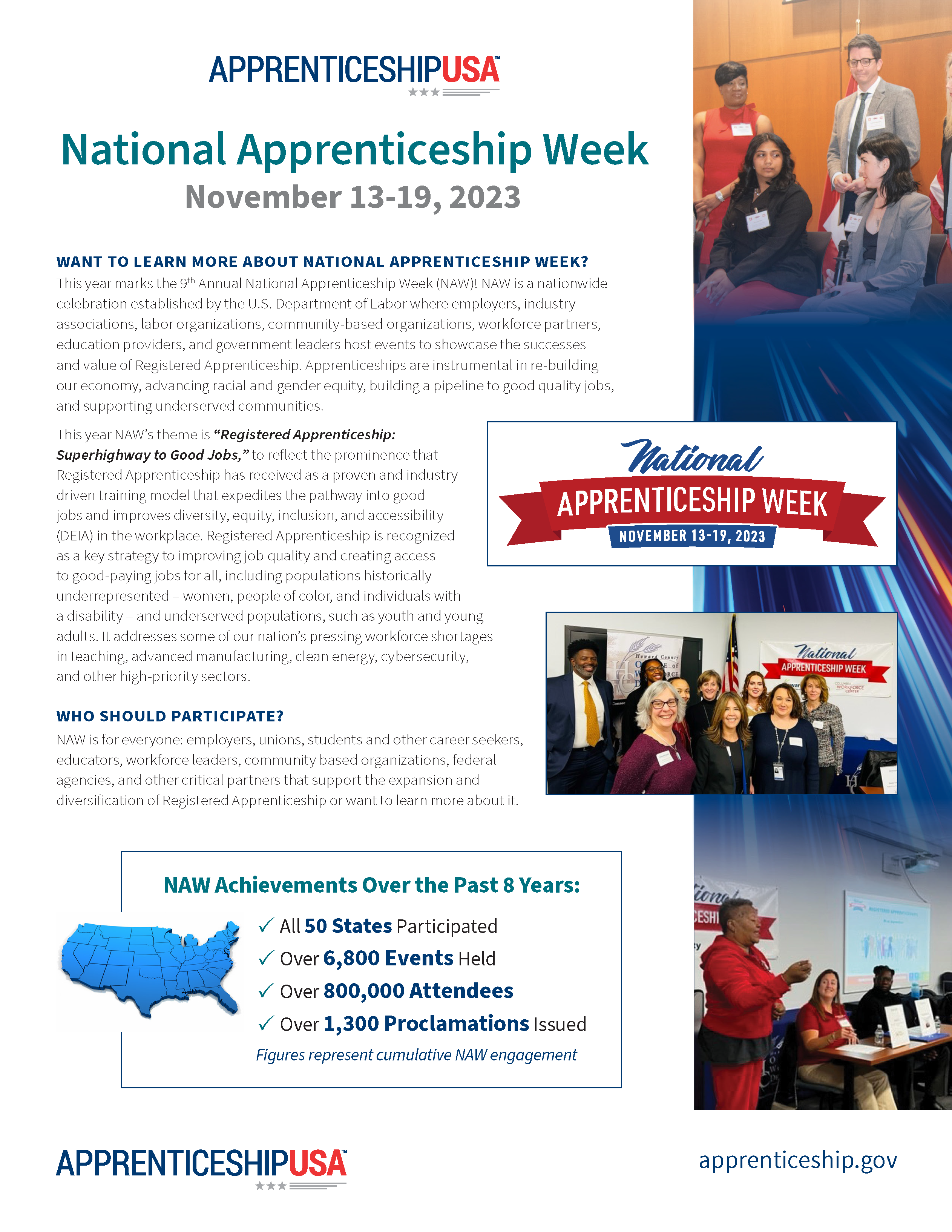 Date
Nov 13 - 19 2023
Expired!
National Apprenticeship Week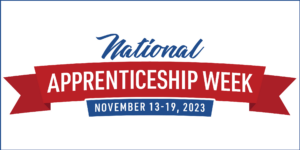 WHO SHOULD PARTICIPATE?
NAW is for everyone: employers, unions, students and other career seekers, educators, workforce leaders, community based organizations, federal agencies, and other critical partners that support the expansion and diversification of Registered Apprenticeship or want to learn more about it.
Want to learn more? Visit the U.S. Department of Labor's one-stop source for all things apprenticeship: www.apprenticeship.gov or email us at apprenticeship@dol.gov.