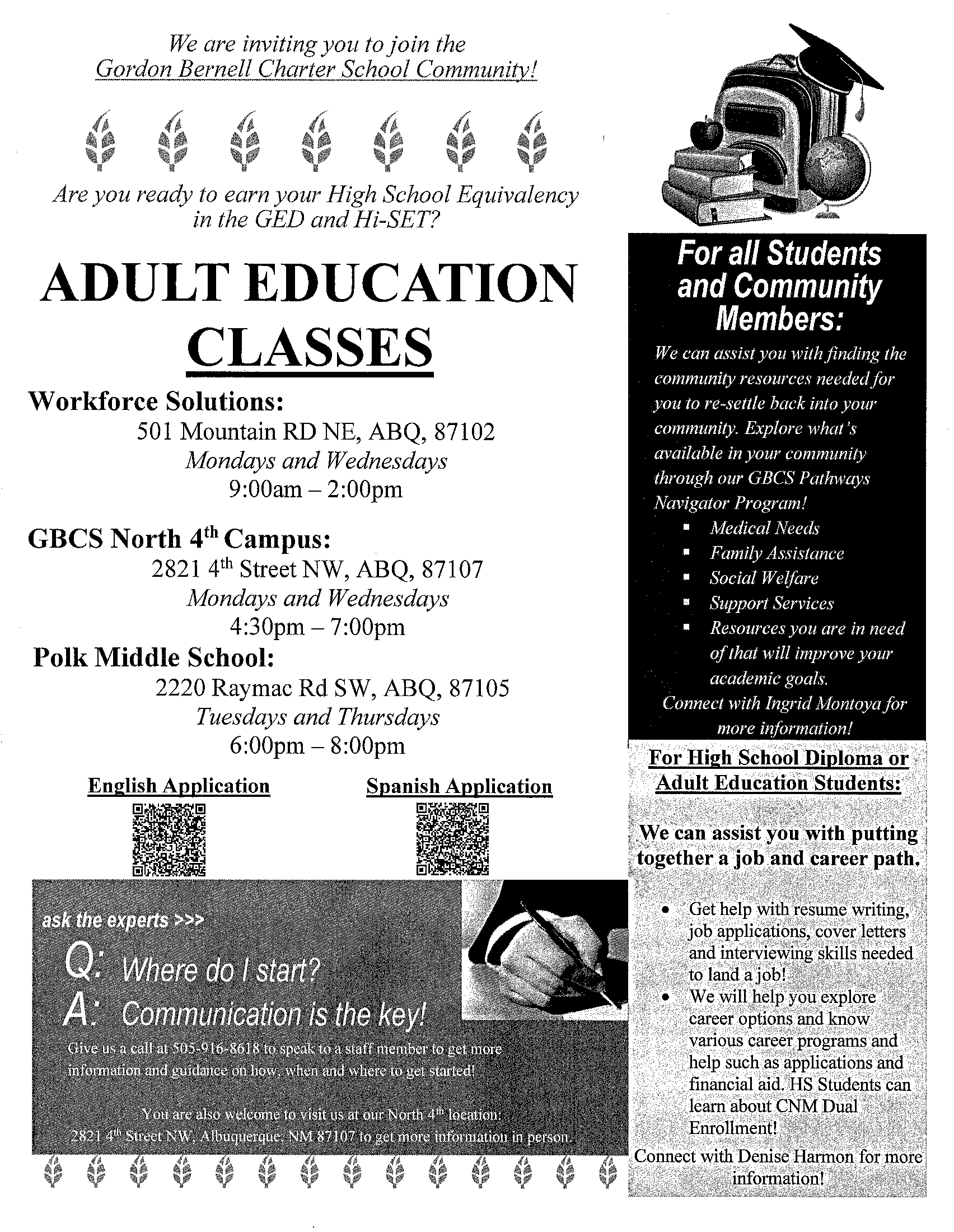 Gordon Bernell Charter School
Onboarding week takes place on 9/12 through 9/14 from 8:00 a.m. to 5:00 p.m. at WCC NM ABQ. Onboarding consists of registration and required State Testing to be eligible to be a student in Gordon Charter School.
We can assist you with finding the community resources needed for you to re-settle back into your community. Explore what's available in your community through our GBCS Pathways Navigator Program!
Medical Needs
Family Assistance
Social Welfare
Support Services
Recourses you are in need of that will improve your academic goals.