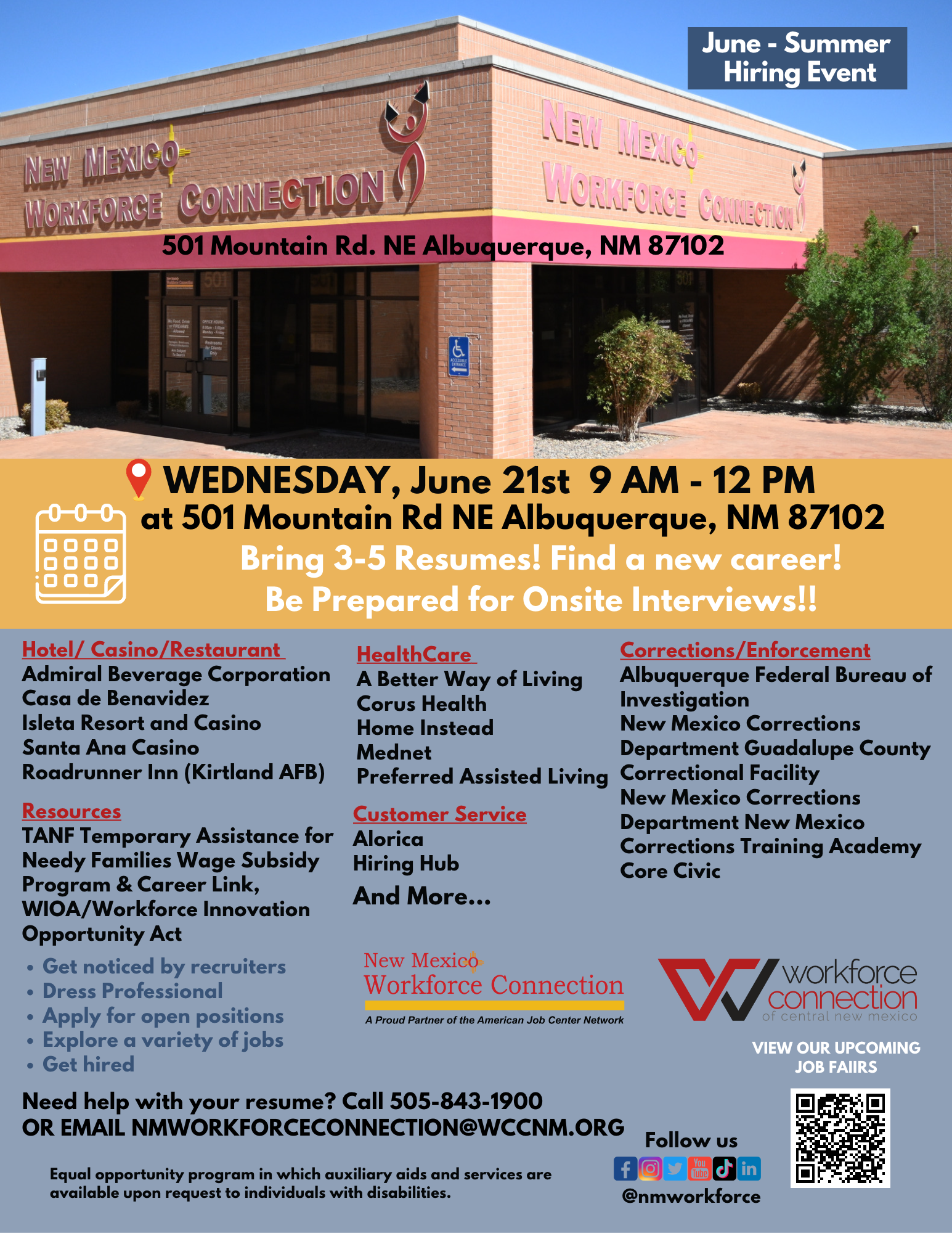 Albuquerque Monthly Hiring Event
REGISTRATION FOR THIS EVENT IS NOW OPEN! GET A HEAD START ON CONNECTING TO EMPLOYERS BY REGISTERING EARLY.
Join us on Wednesday, June 21st FROM 9 AM TO NOON for our Monthly Albuquerque Hiring Event featuring 30-plus different employers all hiring now.  We will have on-the-spot interviews so bring plenty of resumes. Call 505-843-1900 for more information or to receive a full list of open positions!